Help for My Remote Computer Access
<![if !vml]>

<![endif]>
Please Read All Instructions First
If you get a message on this page like this:
<![if !vml]>
<![endif]>
Click on the Allow blocked content button: NOT on the X…
Download and Run: TeamViewer 10 from this link so you get this version.
<![if !vml]>
<![endif]>
Press the Run button to download and install.
After download and install start:
If you get this message:
<![if !vml]>

<![endif]>
TeamViewer is already installed and running. If it is not working you will need to reinstall it again and in that case you will need to shut off the current running software. To do this you can start TaskManager however if you are not able to find this I suggest you download Process Explorer to help in this effort. You can end task from TaskManager or the Process Explorer.
Run the installer again and you should see this:
<![if !vml]>
<![endif]>
Make sure these three are selected before pressing the button Accept – next.
The next screen you need to uncheck anything that is checked here:
<![if !vml]>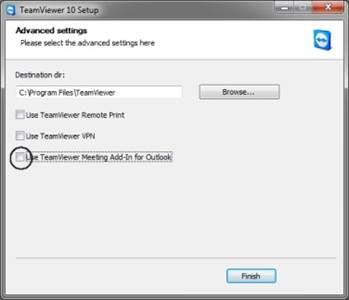 <![endif]>
If Office is loaded it is possible that the Outlook check box will be checked: REMOVE this checkmark.
Then Click Finish…
Wait for the install to complete…
This could take a few minutes…
If you get a message to upgrade TeamViewer just ignore this….
Now you should see the TeamViewer program running:
<![if !vml]>
<![endif]>
When you call for remote access is FREE and for the first time event we will need the ID number under the "Allow Remote Control" area. This ID will not change.
We will also need the Password: this password is a dynamic password; meaning it changes from time to time. We will need the new password for each of the events you call about.
Now you are ready to call us at (850) 478-6252
Because our remote connection is FREE we would appreciate your support…
Please donate to the cause:
Donation of $37.00 for Sargent Computers
through Calamantis Systems
Other useful tech software that I use and recommend:
Sargent Computer Services &
Calamantis Systems &
This web site are
© 2018 David A. Sargent
All Rights Reserved