<![if !vml]>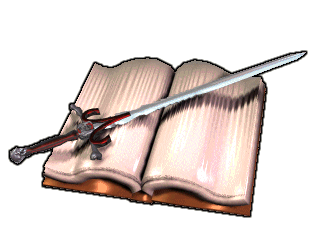 <![endif]>
Hell Sound
The Bible is True; but perhaps you do not believe it is true. After all who could believe that the souls of people are actually in hell burning? Really? The trouble is, may people think that what is true is based on what you believe…
<![if !vml]>
<![endif]>
However, many people believe lies; what is the point of lying: to make someone believe something that is NOT true. So just because you believe something does not make it true; right? Truth is not a matter of opinion. It is a matter of fact. That means truth is an absolute. I know there are subtle truths that are relative. But these truths are not dependent on believing them either; and if it is true; just because you do not know it to be in fact true does not detract from its truth; neither does it detract from its fact. So I will give you the benefit of a doubt and say: "IF" the Bible is true, Hell is under your feet. This should not bother you because I did say "IF" the Bible is true. Perhaps you would rather believe it is NOT true so you don't have to think about HELL FIRE and DAMNATION and paying for your dirty rotten sins there.
<![if !vml]>
<![endif]>
The first mention of Hell is in Deuteronomy 32:22, "For a fire is kindled in mine anger, and shall burn unto the lowest hell, and shall consume the earth with her increase, and set on fire the foundations of the mountains." So from this it looks like hell has levels, it will eventually consume the earth, and is located below the foundations of the mountains.
We read in Psalms 9:17, "The wicked shall be turned into hell, and all the nations that forget God." So only the wicked go to hell right? Only nations that have forgotten God go there. Perhaps this would also account for EVERYONE. You say you are not wicked? Oh Really? So you have kept the whole law from birth without failing in ONE point?
Again we read in Proverbs 15:11, "Hell and destruction are before the LORD: how much more then the hearts of the children of men?" The Lord sees Hell; and the Lord sees your heart and knows you. There is nothing you can hide from Him. Men jump into hell by the droves because of their wickedness, yet hell is never full: Proverbs 27:20, "Hell and destruction are never full; so the eyes of man are never satisfied." The eyes of men never have enough. There will be some who are reading this that will enter there because they will not take the way out. Isaiah 5:14, "Therefore hell hath enlarged herself, and opened her mouth without measure: and their glory, and their multitude, and their pomp, and he that rejoiceth, shall descend into it." Multitudes descend into HELL…
Will YOU be ONE of them?
<![if !vml]>
<![endif]>
You say: "WAIT! You said there was a way OUT right?" Yep I did say that. But are you really asking that because you just want fire insurance? Perhaps a clear understanding of this first.
Do you KNOW you are guilty before a Holy Lord God Almighty? YOU are guilty of WICKEDNESS? Guilty of SINFULNESS? Guilty of lying, cheating, stealing, murder, lustfulness, hatred, envy, adultery and idolatry? Does this describe YOU?
You say: "No" ok, then you don't need a way out then do you after all you are righteousness enough to get by the judgment on your own merits right? Read this very carefully: James 2:10-11, "For whosoever shall keep the whole law, and yet offend in one point, he is guilty of all. For he that said, Do not commit adultery, said also, Do not kill. Now if thou commit no adultery, yet if thou kill, thou art become a transgressor of the law." Fact is, you broke the LAW. It is ONE Law; once it is broken it is BROKEN. What can fix it? You cannot go back in time and undo it; you cannot do anything to remove it. No amount of doing good works will fix it or outweigh it. We all NEED HELP to fix it and God knows this.
Some will not heed this warning: Matthew 23:33, "Ye serpents, ye generation of vipers, how can ye escape the damnation of hell?" And they will not escape from the pending terror of the wrath of God that is on them but not realized yet. Matthew 10:28, "And fear not them which kill the body, but are not able to kill the soul: but rather fear him which is able to destroy both soul and body in hell."
Jesus Paid it All
<![if !vml]>
<![endif]>
2 Corinthians 5:17-21, "Therefore if any man be in Christ, he is a new creature: old things are passed away; behold, all things are become new. And all things are of God, who hath reconciled us to himself by Jesus Christ, and hath given to us the ministry of reconciliation; To wit, that God was in Christ, reconciling the world unto himself, not imputing their trespasses unto them; and hath committed unto us the word of reconciliation. Now then we are ambassadors for Christ, as though God did beseech you by us: we pray you in Christ's stead, be ye reconciled to God. For he hath made him to be sin for us, who knew no sin; that we might be made the righteousness of God in him."
The Lord Jesus Christ died in YOUR place for YOU if you receive HIM as your personal saviour through faith. If you do NOT then for you His death was in vain.
1 John 2:2, "And he is the propitiation for our sins: and not for ours only, but also for the sins of the whole world." God was satisfied with this payment for all sin, all sins and all sinners.
So, you don't have to go to hell to find out that it is true, when you believe on the Lord Jesus Christ as your saviour; God grants you the new birth; John 1:12-13, "But as many as received him, to them gave he power to become the sons of God, even to them that believe on his name: Which were born, not of blood, nor of the will of the flesh, nor of the will of man, but of God." This new birth is the same as being born again: John 3:3-7, "Jesus answered and said unto him, Verily, verily, I say unto thee, Except a man be born again, he cannot see the kingdom of God. Nicodemus saith unto him, How can a man be born when he is old? can he enter the second time into his mother's womb, and be born? Jesus answered, Verily, verily, I say unto thee, Except a man be born of water and of the Spirit, he cannot enter into the kingdom of God. That which is born of the flesh is flesh; and that which is born of the Spirit is spirit. Marvel not that I said unto thee, Ye must be born again."
Notice that it says: "…Ye must be born again." That is an imperative; and it is therefore an absolute truth. If you are not born again you will burn in Hell. Don't go; PEASE do not go there!
So how do you become Born Again? How do you "receive" HIM? PRAY:
<![if !supportLists]>1. <![endif]>Admit that you are a SINNER before God;
<![if !supportLists]>2. <![endif]>Believe on the Lord Jesus Christ and that He rose from the dead;
<![if !supportLists]>3. <![endif]>Confess the Lord Jesus Christ as your personal saviour:
Victory in Jesus